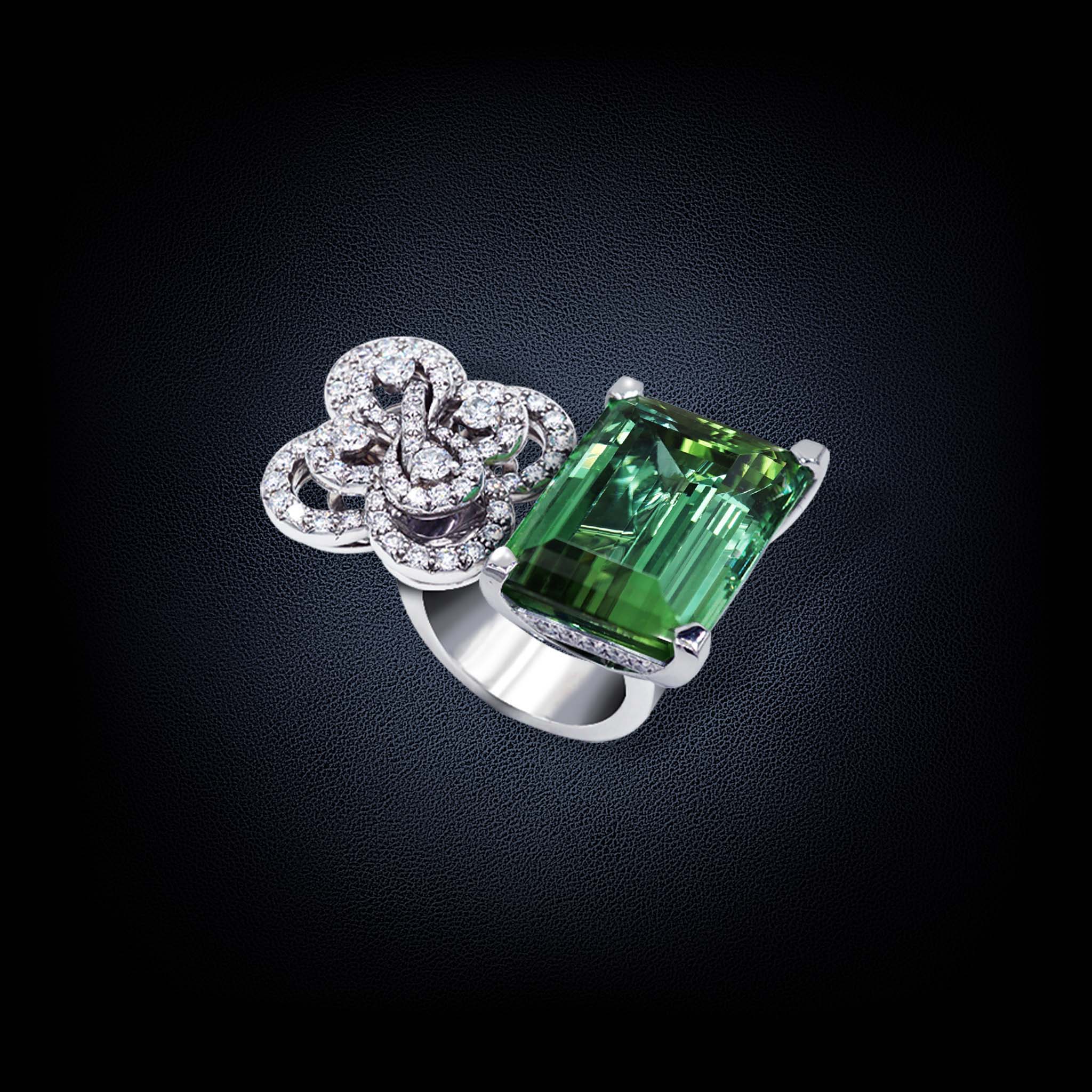 Why choose one gemstone rather than another?
That is where Brigitte Ermel comes into her own, revealing that her sensibility extends far beyond simple expertise.
In addition to applying the House selection criteria, she seeks out stones that speak to her and inspire her collections: those that evoke an idea, recall a memory or tell a story.
These sought-after gems are stones that truly breathe life into the creations.