THE CREATION STUDIO
In the Creation Studio, ideas bring life to tomorrow's jewellery. After long-term research and a number of exploratory sketches, an inspiration materialises through the designer's gouache painting. This final image provides a detailed illustration of the future piece of jewellery, to scale and in full colour.
To further represent the jewellery to be produced, a scale model is also crafted in plastiline or Fimo clay. The gouache painting and model both serve as a reference throughout the development of the jewellery piece.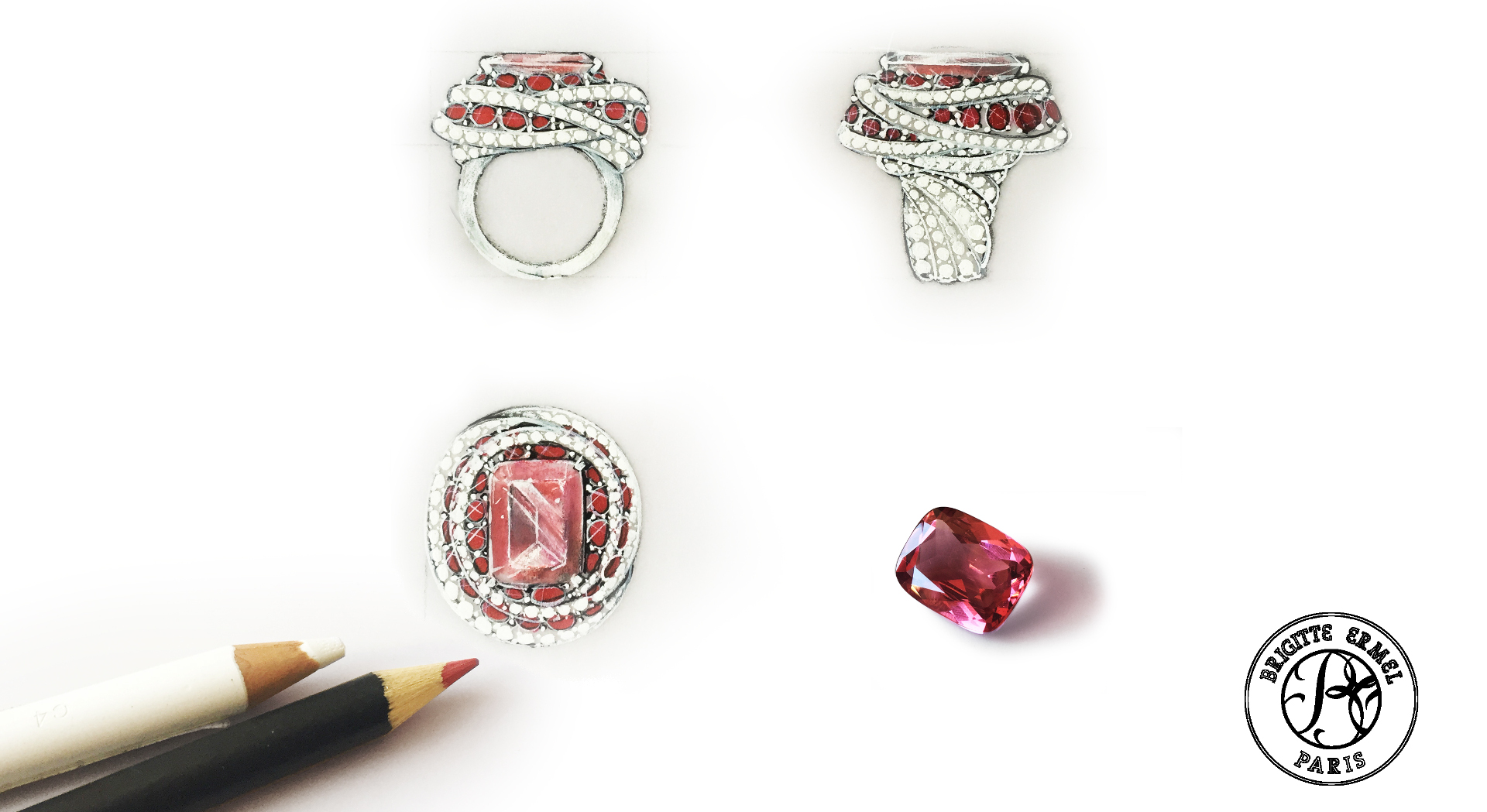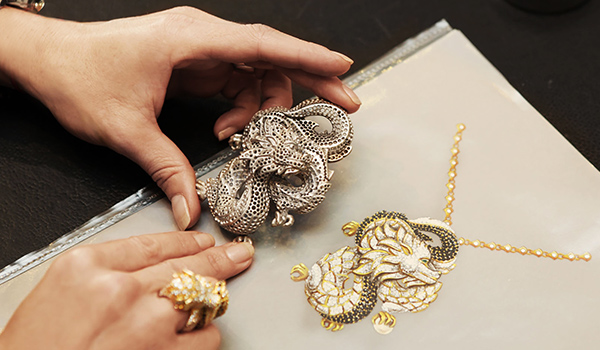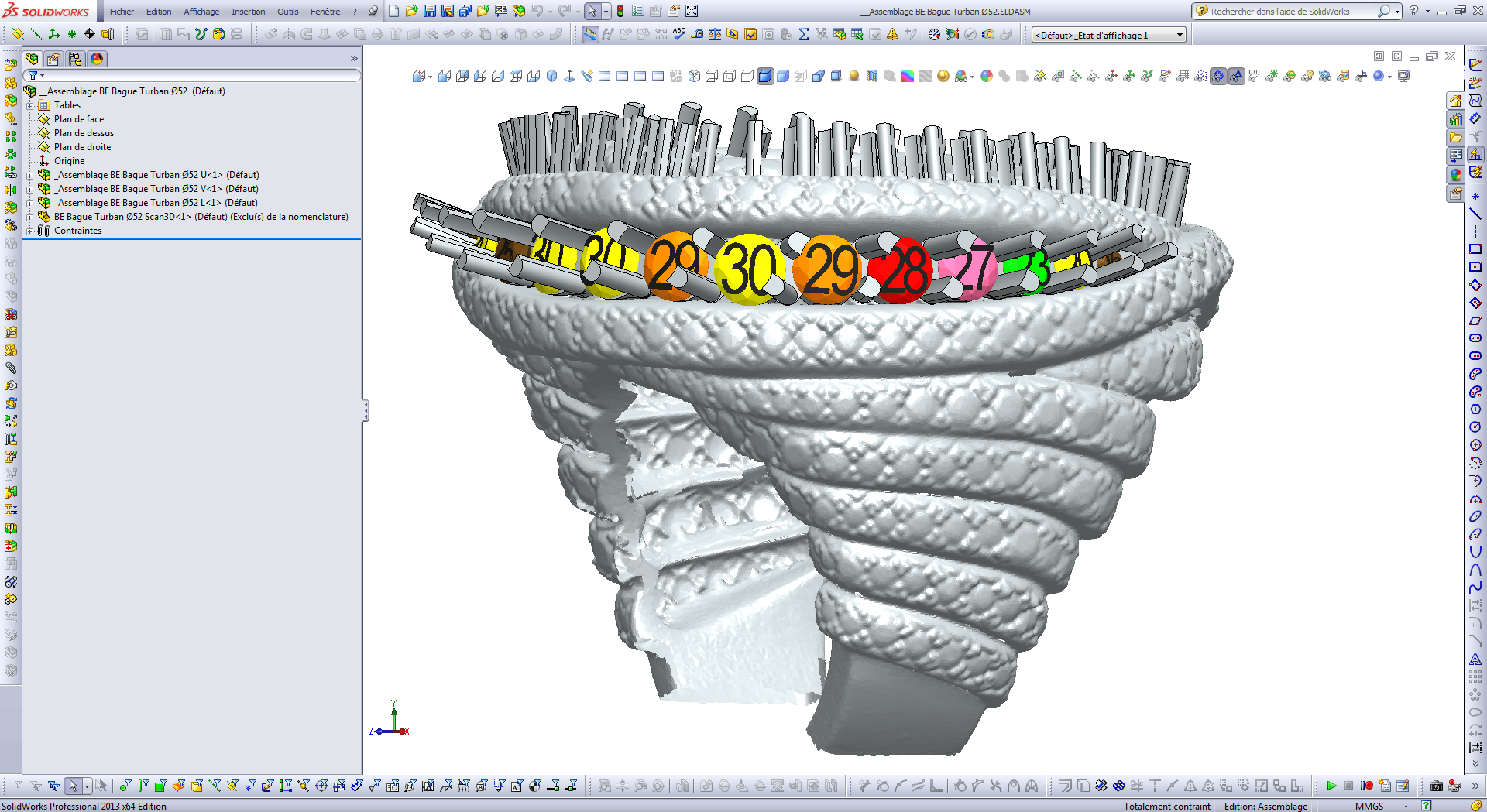 ---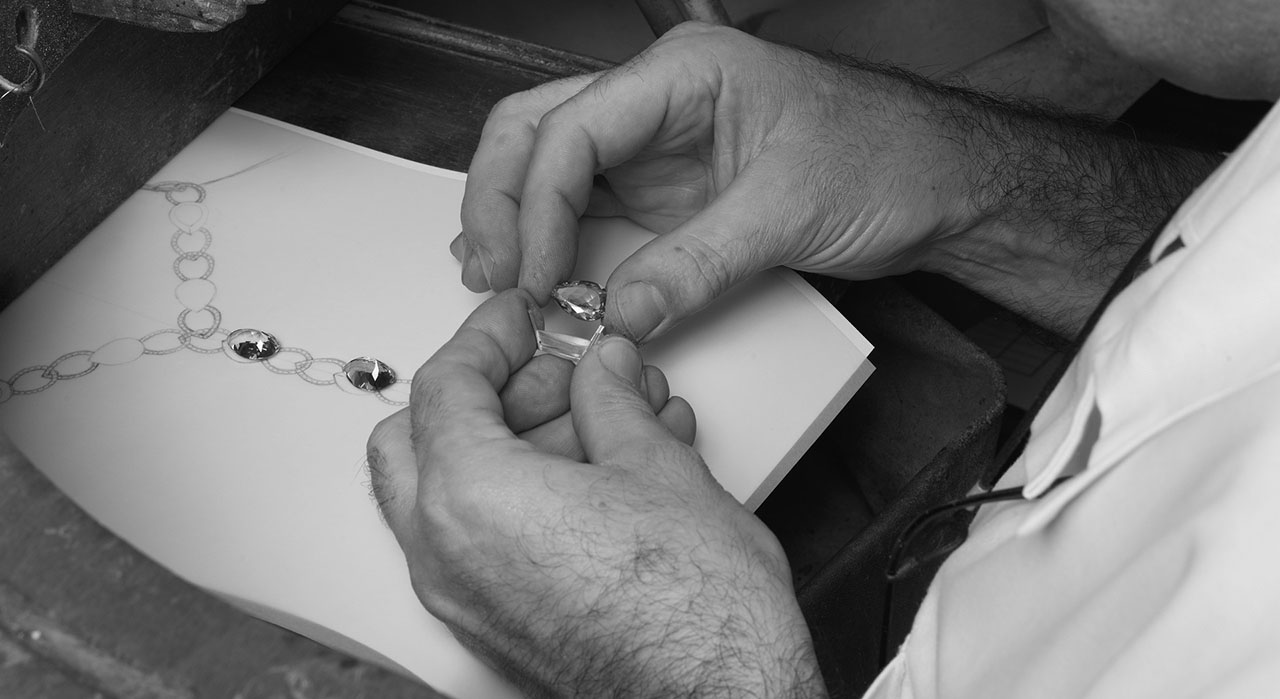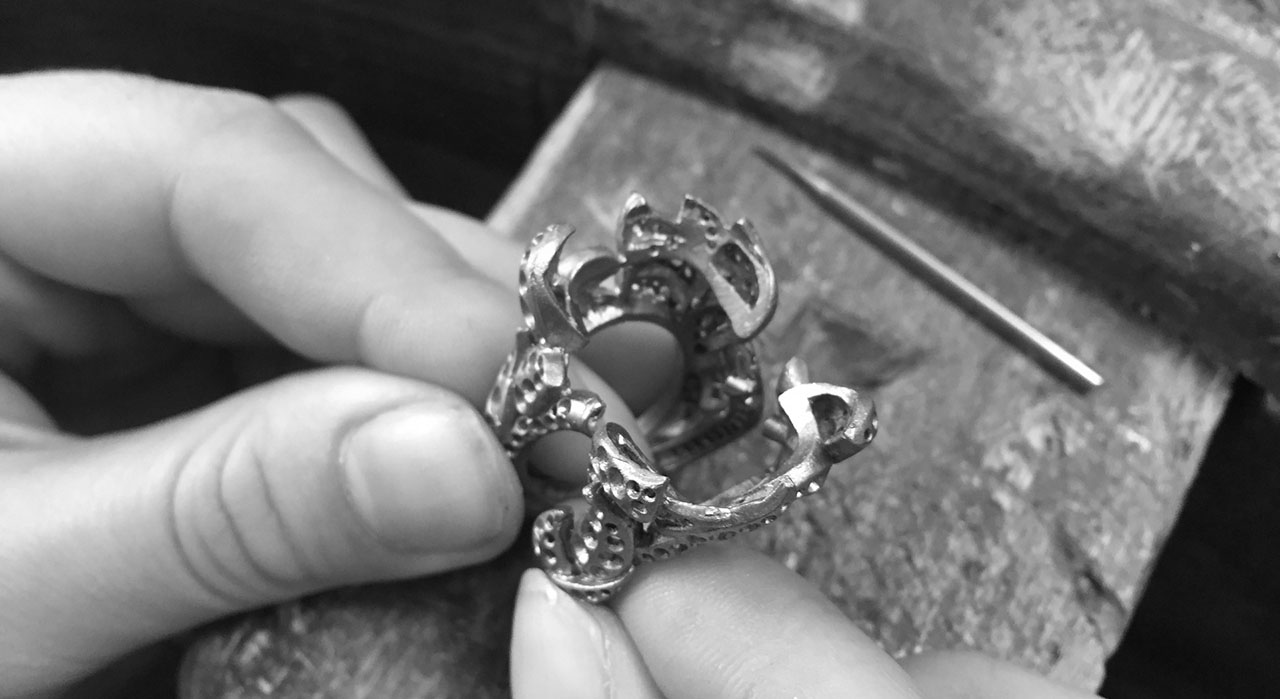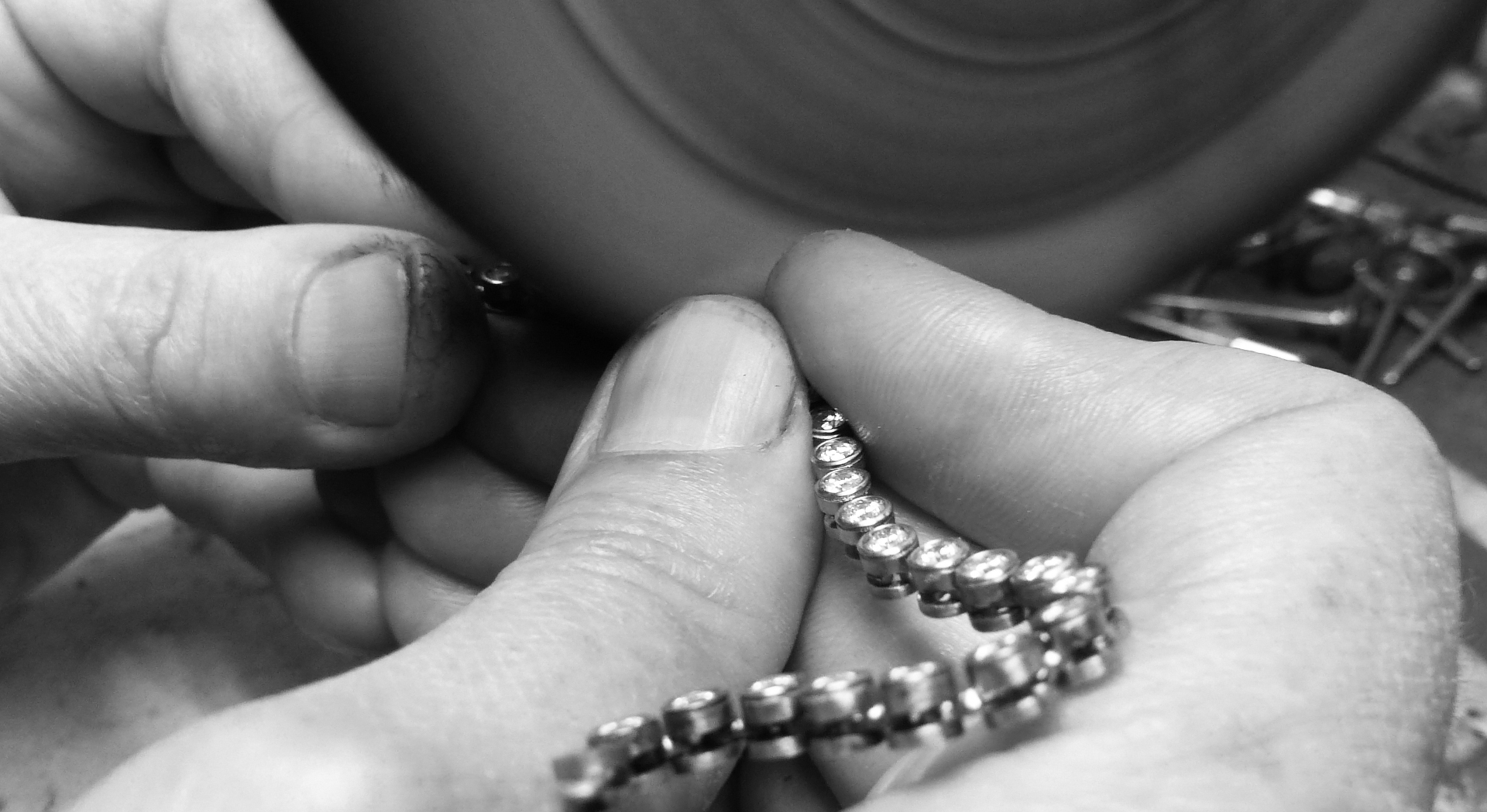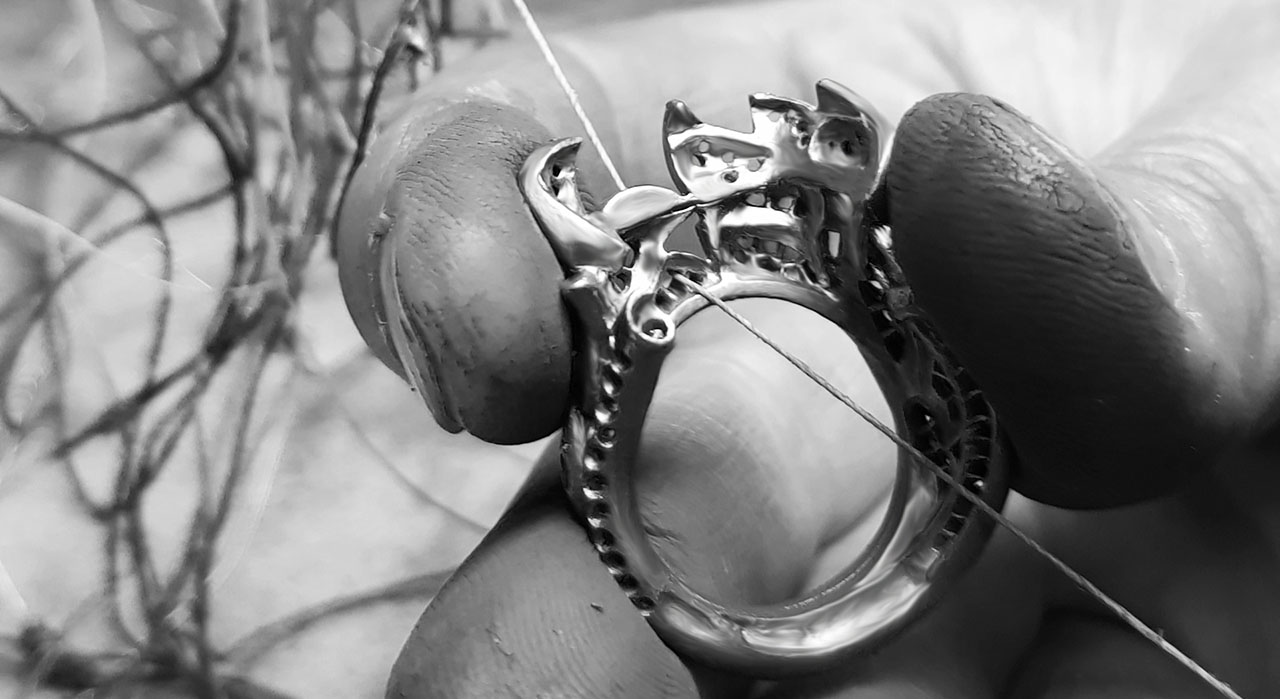 THE HIGH JEWELLERY WORKSHOP
A showcase for the Jewellery Arts and Crafts where the most exceptional pieces take shape, the workshop includes some fifteen jewellery craftsmen, of which the most experienced form tomorrow's generation. In this very secret place, the mastery and integration of each craft means quality at every step, including model-making, jewellery crafting, gem-setting and polishing. The proximity of the Creation Studio keeps creative inspiration in constant relation with jewellery technique. This mutual understanding makes it possible to push the limits on either side in a perpetual quest for excellence and beauty.
---
THE ORCHESTRATION OF EXPERTISE
Each day, Brigitte Ermel manages these two departments with respect, discipline and sensibility. However, her work would not be possible without the cohesion of a team of craftsmen who share her enthusiasm on a daily basis.
An expert in each field is present at each production step, forming a team of six to eight people through whose hands a piece progresses from design to final polishing. The precision and expertise of each successive professional culminates in a beautiful piece of jewellery which is a source of satisfaction and sense of achievement for the entire team.
The strength of the workshop also resides in its ability to coordinate traditional and modern expertise to meet the expectations of each client more quickly and precisely.