25 years
A QUARTER OF CENTURY OF DESIGN
Founded in 1992, the Brigitte Ermel Paris House has managed to assert itself through the years in the very exclusive world of Parisian High Jewellery.
Recognised from the beginning by the great Houses of Place Vendôme, Brigitte Ermel has been designing and producing assertive, sophisticated signature jewellery now for 25 years.
By carrying forward the excellence of French expertise, the House contributes to its influence throughout the world.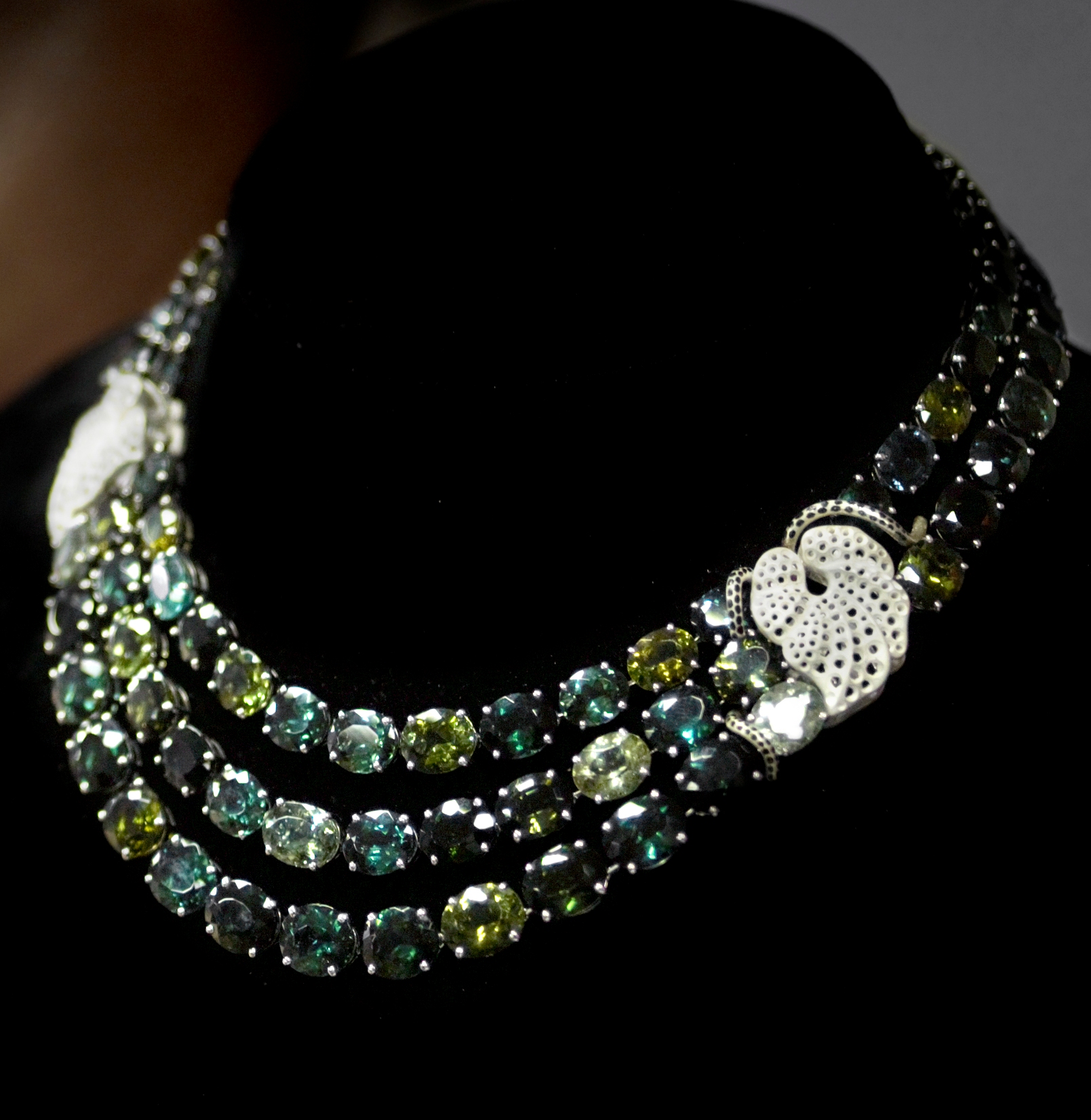 ---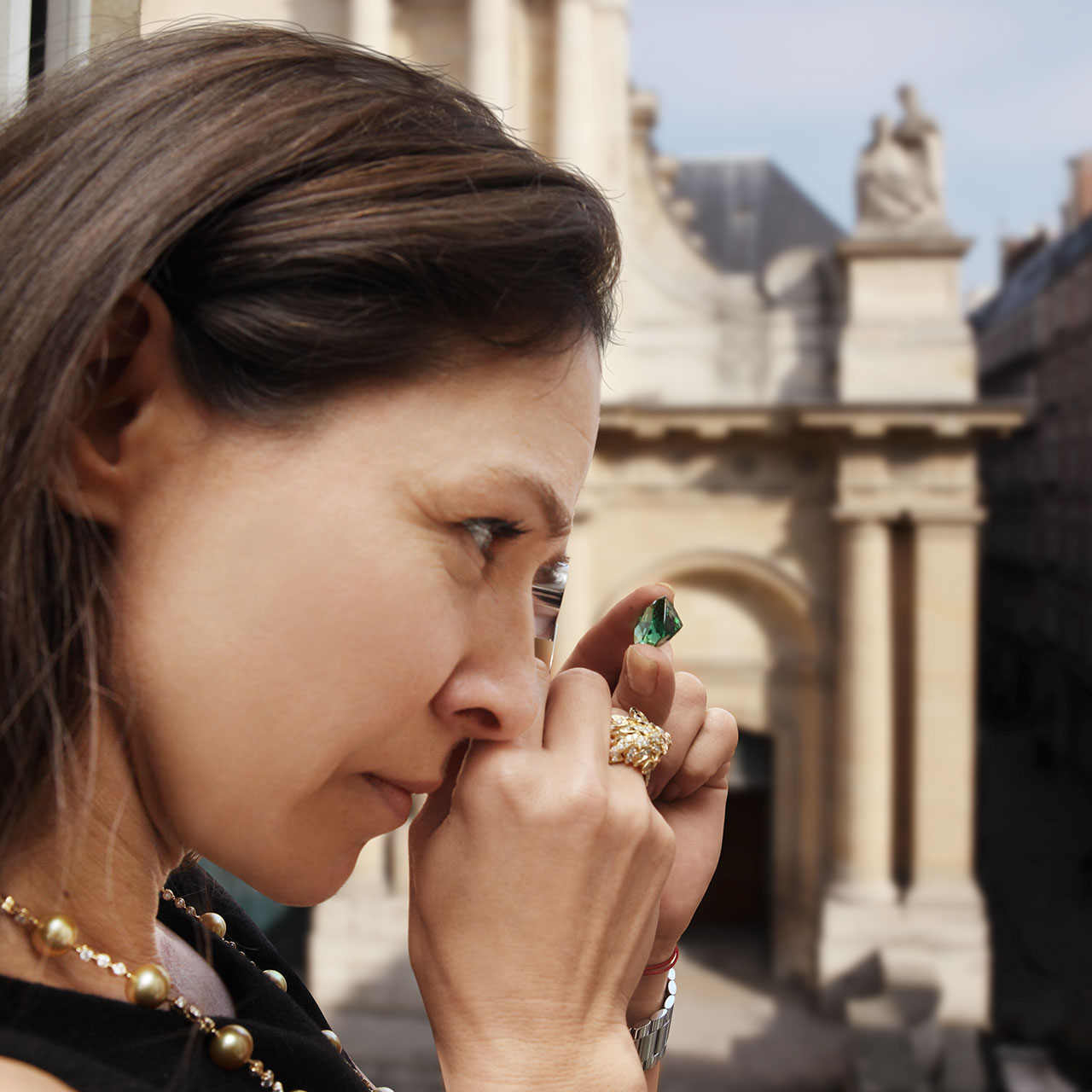 A PASSION FOR BEAUTIFUL GEMS
Renowned for its selection of the rarest, most exceptional gems, Brigitte Ermel gives pride of place to precious stones in its designs.
More importantly, it has a particular affection for gems with intense tones, elegant cuts and generous sizes.
As a gemmologist and committed expert, Brigitte Ermel applies the House's exacting selection criteria to choose gems full of radiance and life.
---
A SPECIAL CLIENT RELATIONSHIP
Although it remains confidential in terms of media coverage, Brigitte Ermel receives its clients in the privacy of its workshop-showroom on Rue Saint-Honoré.
In this authentic, secluded place, each client enjoys a special, privileged discussion.
During this session, Brigitte Ermel presents a rich, full collection offering a choice of jewellery for everyday wear and formal wear.
The encounter also provides an opportunity to request the tailor-made creation of your dreams, to be designed and produced on-site.
In travels throughout the world, Brigitte Ermel invites each client to enjoy the same experience by discovering the collection or conceiving a unique creation.