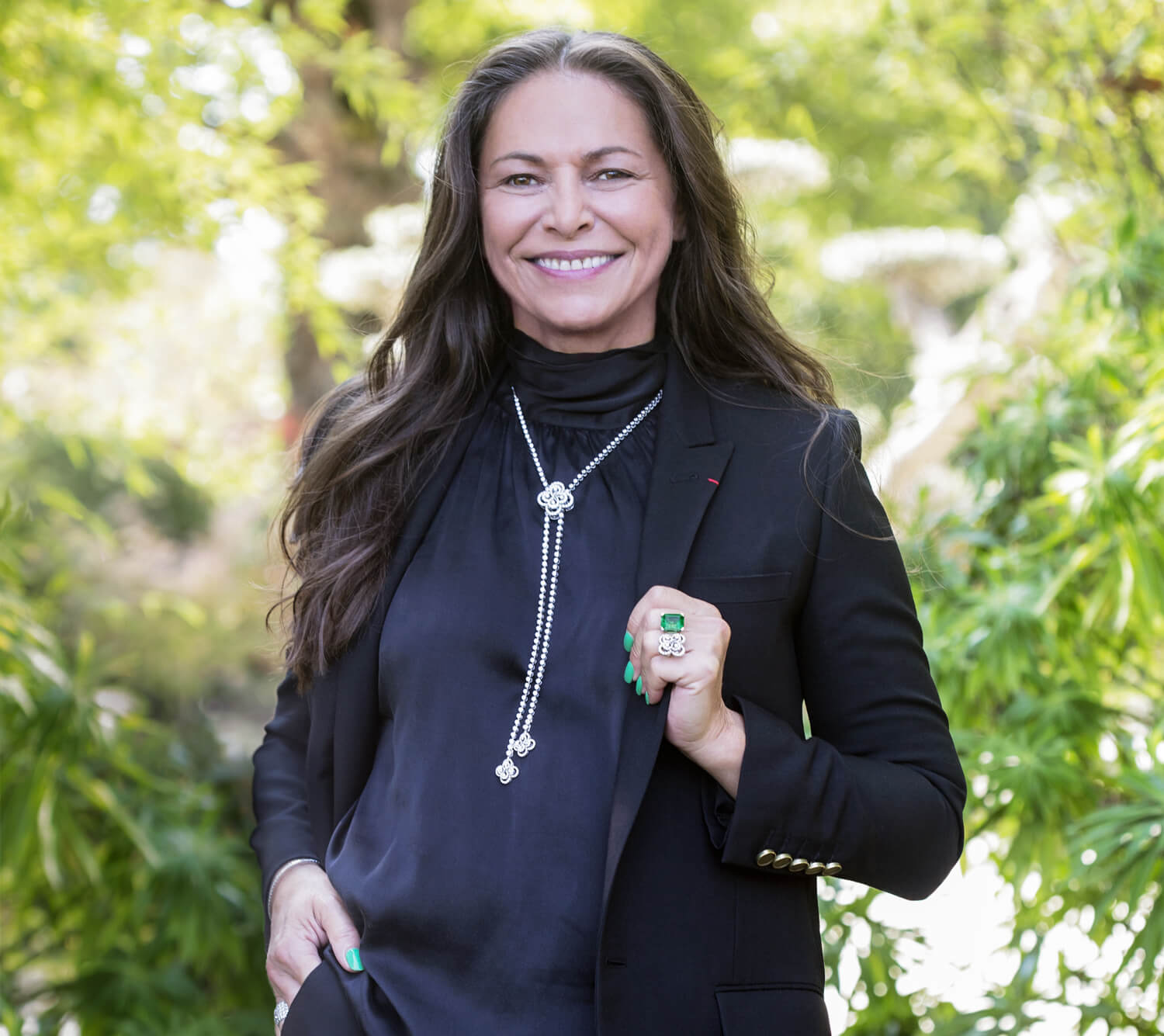 A CELTIC SOUL
Brigitte Ermel was born and raised in Brittany, France – a Celtic land brimming with legends and symbols, and where the natural elements meet at their rawest. From her Breton roots, the designer inherited her independent and adventurous character, as well as her attachment to nature and her taste for travel.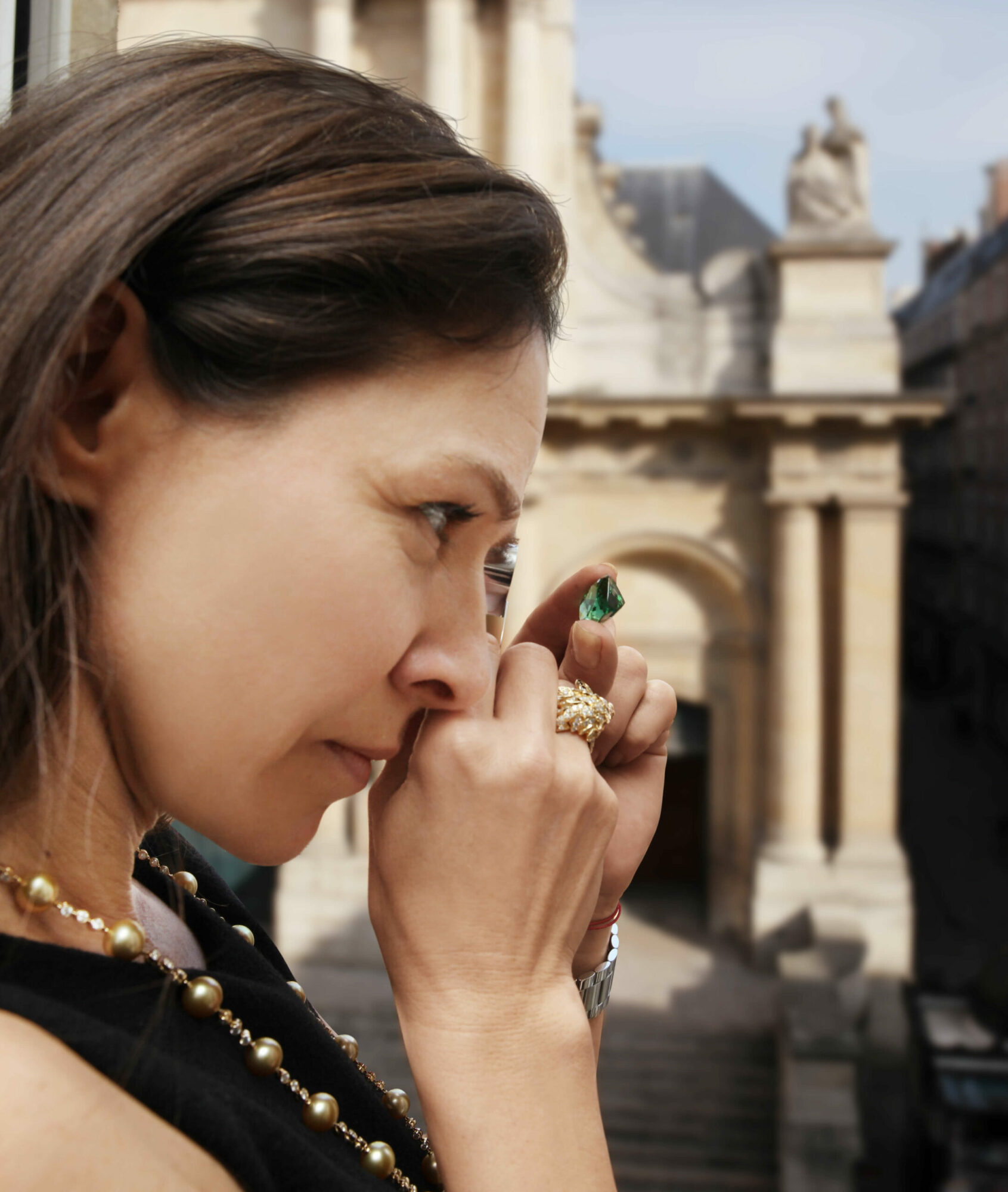 AN ENCOUNTER
At 18 years old, Brigitte Ermel makes the encounter of a lifetime when she discovers Jewellery and begins working in the industry. Quickly, her fascination for gemstones drives her to move to Paris, study gemmology and graduate. By 28, she becomes one of the rare women entrepreneurs in an exclusive and male-dominated industry and signs her first creations.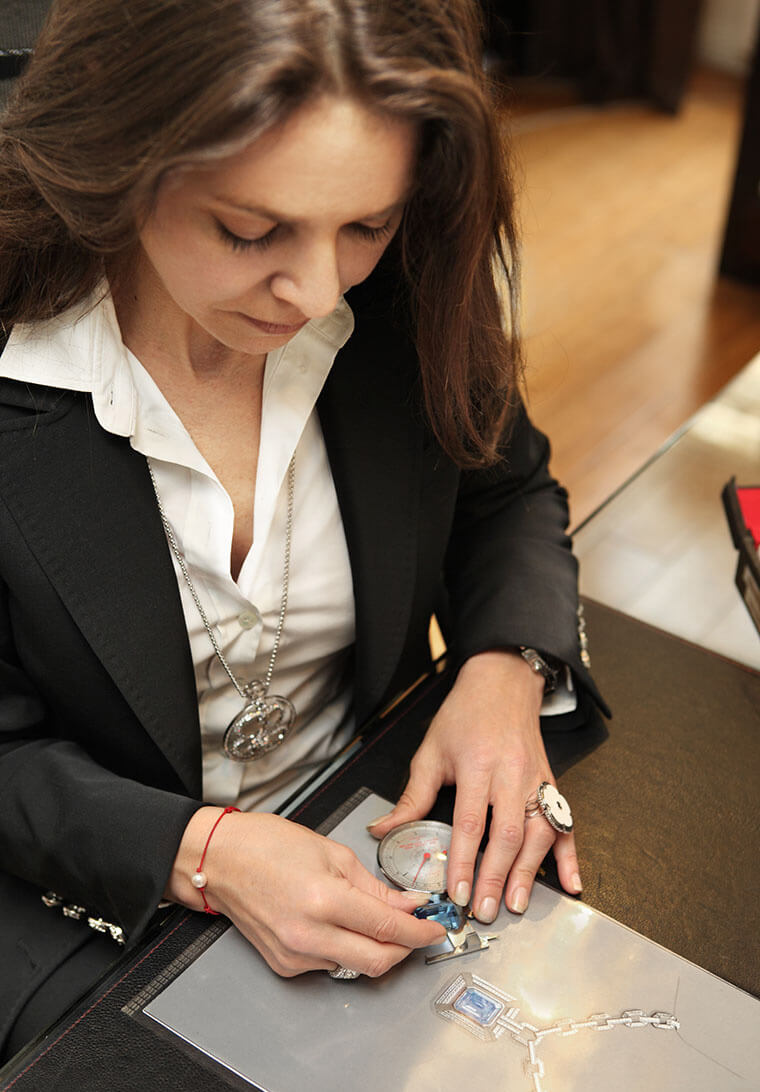 A PIONEER
In 1992, Brigitte Ermel establishes her own Maison along with her very own Atelier, the first High Jewellery workshop in Paris to be created by a woman. Quickly, her Atelier grows recognized and respected by the great Maisons of Parisian High Jewellery for its creativity and technical expertise. For 3 decades now, Brigitte Ermel has been designing and crafting in-house assertive and sophisticated High Jewellery creations, in keeping with the French tradition of excellence in savoir-faire.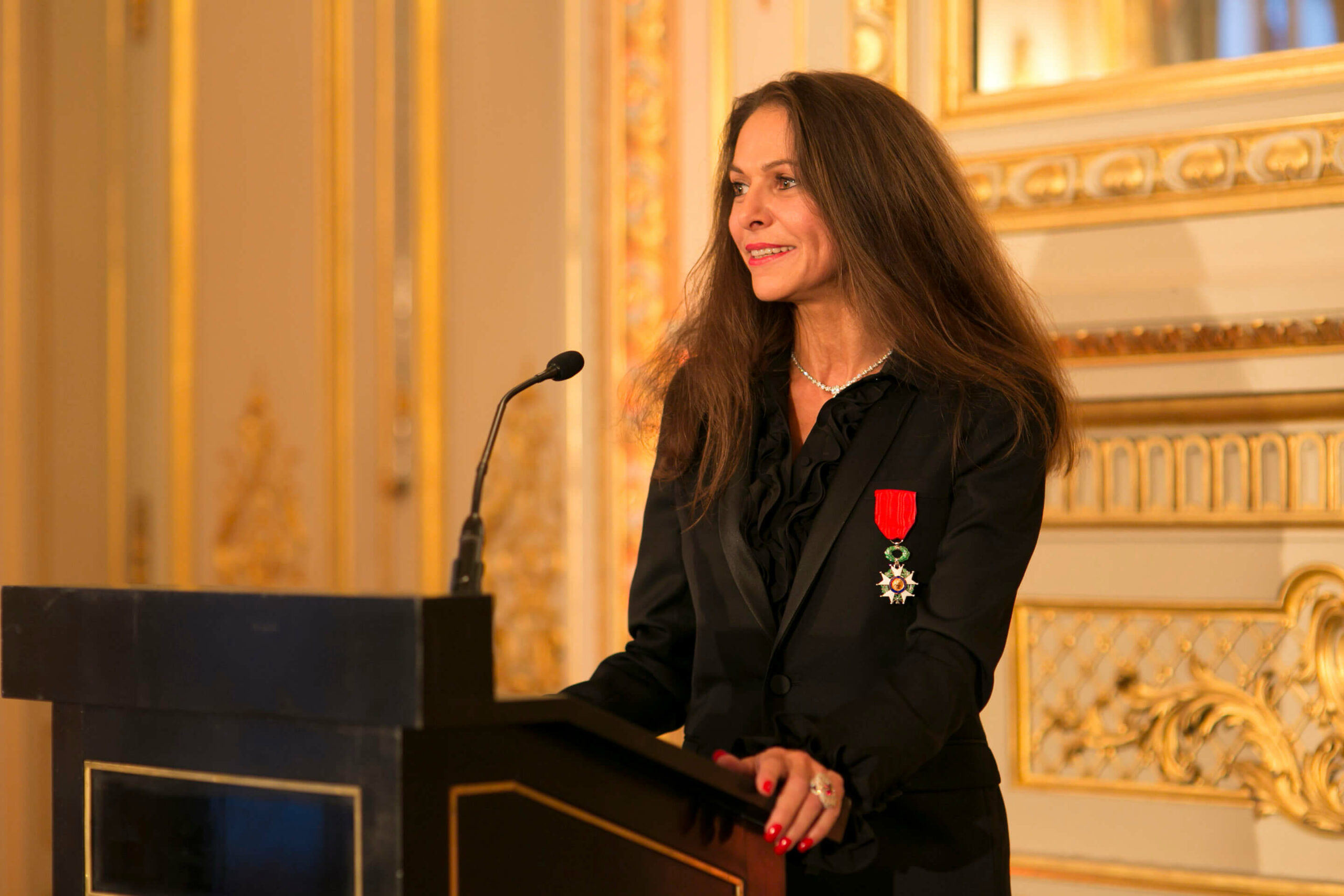 A RECOGNITION
This artistic and entrepreneurial adventure has been rewarded on several occasions. Brigitte Ermel was the proud recipient in 1996 of a De Beers "Diamond Award" for her creative entry. Even more, her entire career was honoured in 2013 when she was elevated to the rank of Knight in the French Legion of Honour. In her own words: "Making Jewellery is a true profession that demands excellence at all times. An excellence that buoys us up through our professional careers and throughout our lives".