"How can I describe the emotional impact of an exceptional jewel? How can I tell you how many sketches and drawings and how much time it takes to create a jewel that matches the designer's vision and the dream of the person who will wear it?" – Brigitte Ermel
DRAWING
Following a series of drafts and sketches, the drawing is the first step in designing a piece of jewellery and gives shape to the inspiration of the designer, Brigitte Ermel.
Next comes a technical version of the drawing that includes dimensions and measurements.
Finally, our drafter produces a true-to-size gouache painting that serves as the definitive representation of the piece. This painting details every aesthetic choice that goes into making the jewel, including all the materials and stones that will be used.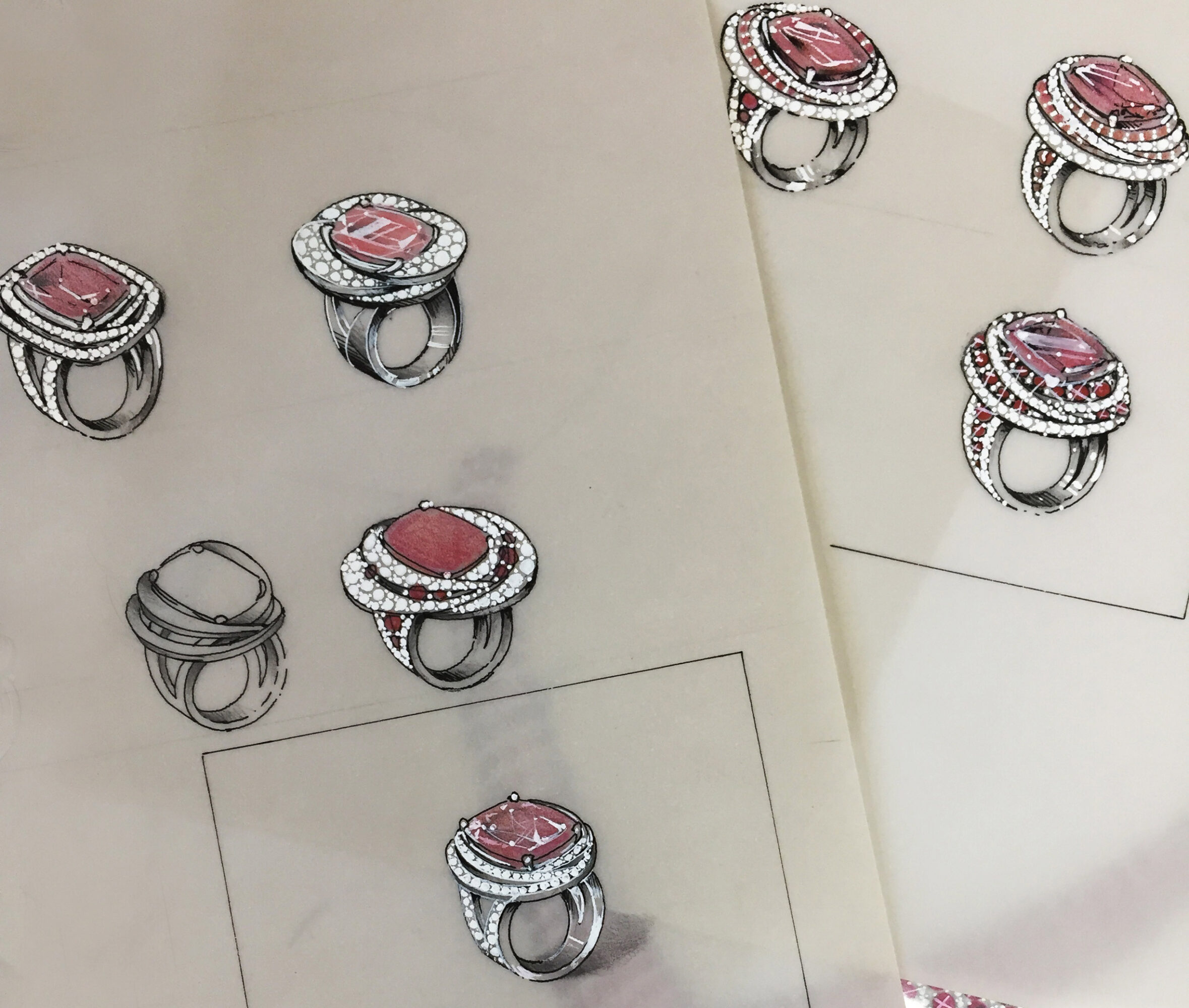 ---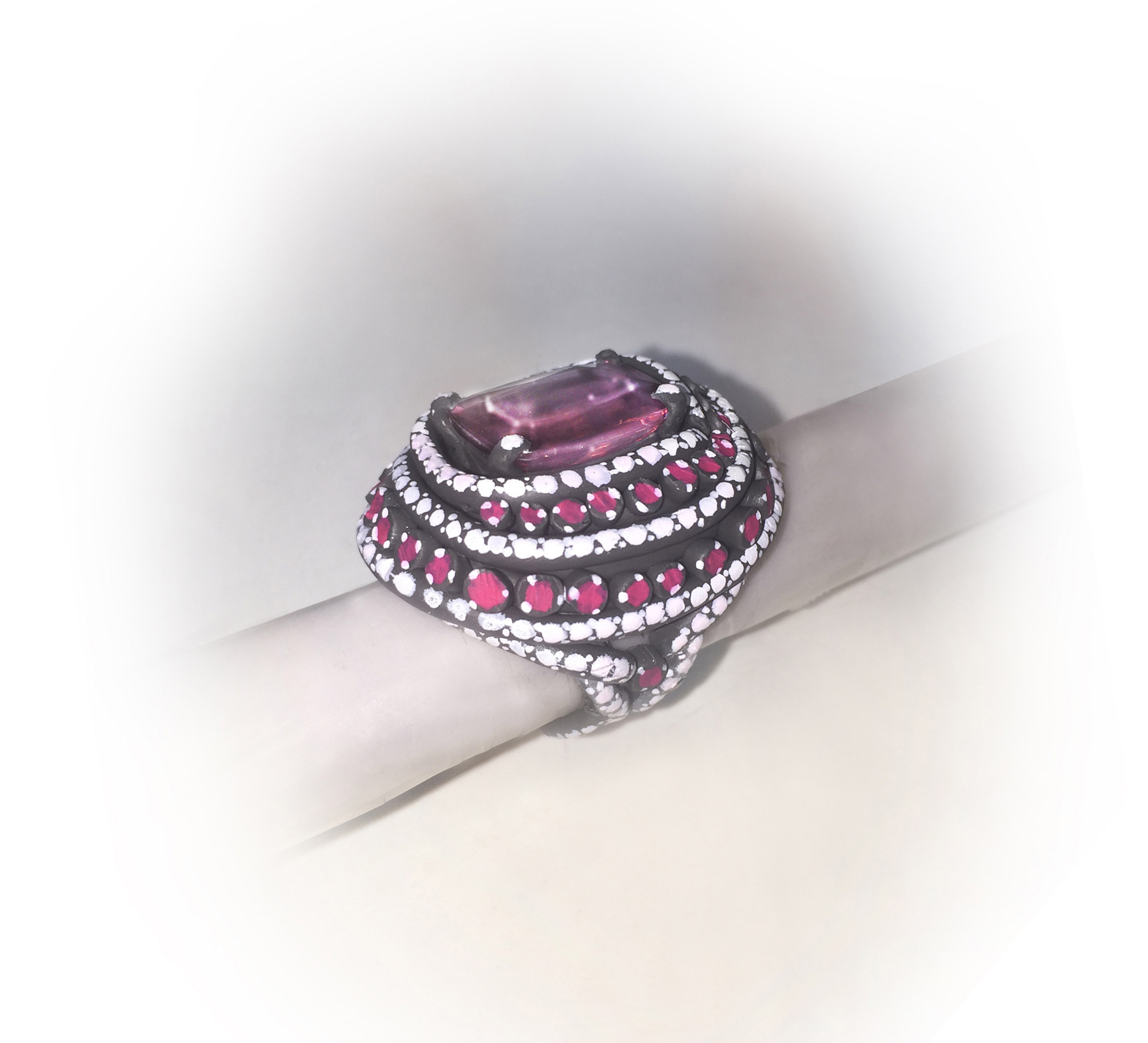 MOCK-UP

During the mock-up stage, the model maker interprets the drawing by creating a three-dimensional model that will be used to manufacture the mock-up.
The mock-up can be produced by sculpting wax or metal by hand or through computer modelling.
These two techniques can be used together or chosen to match the characteristics of each jewellery project.
---
JEWELLERY DESIGN
Once every last detail of the mock-up has been finalized and checked, a gold or platinum casting is created.
The jeweller then cleans and updates the model using special tools for each task.
Next, the model is polished to produce a beautiful metallic surface that preserves the aesthetic of the original mock-up.
During the final assembly, the workshop and polisher work together to pre-polish the jewel before setting it.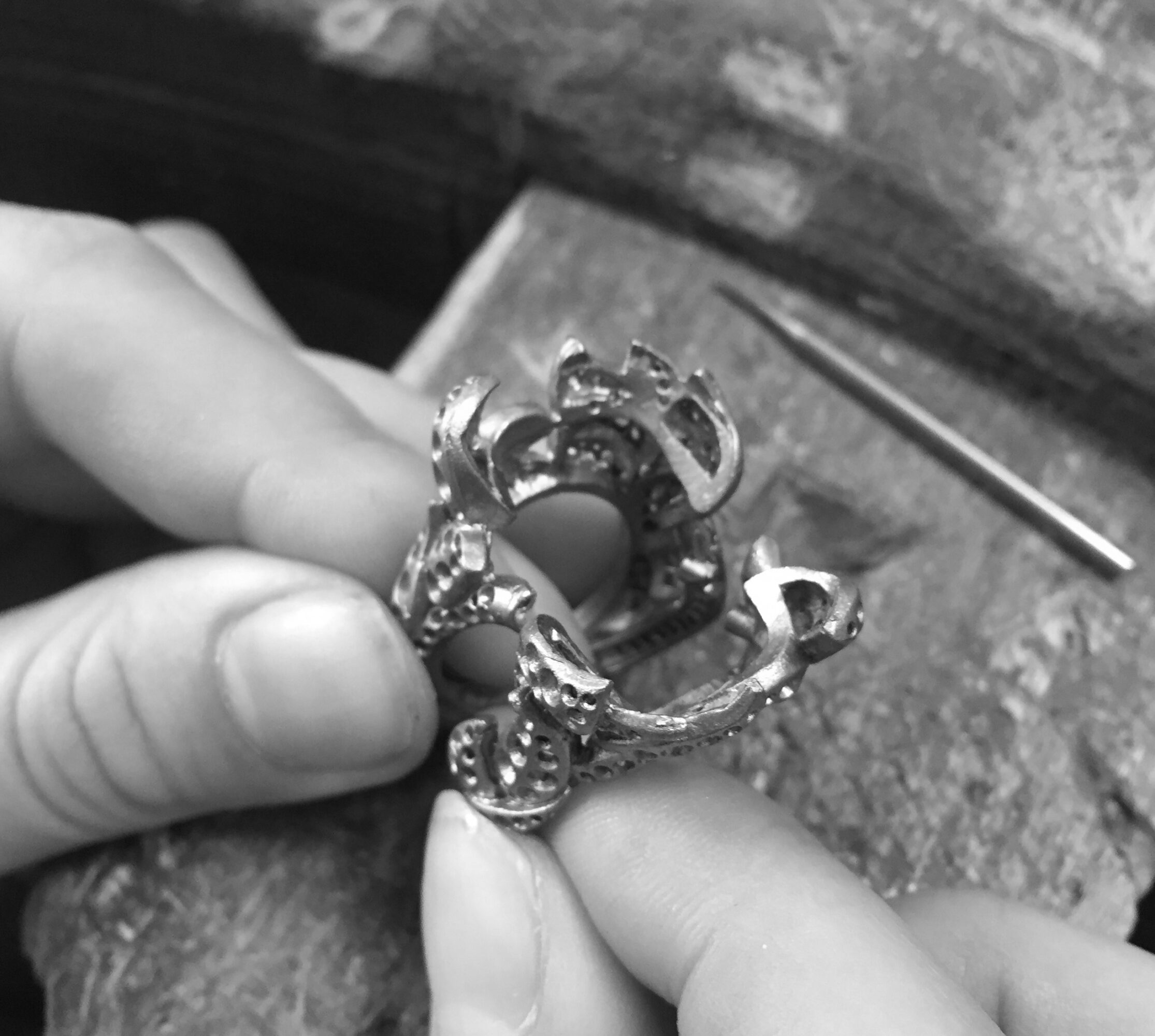 ---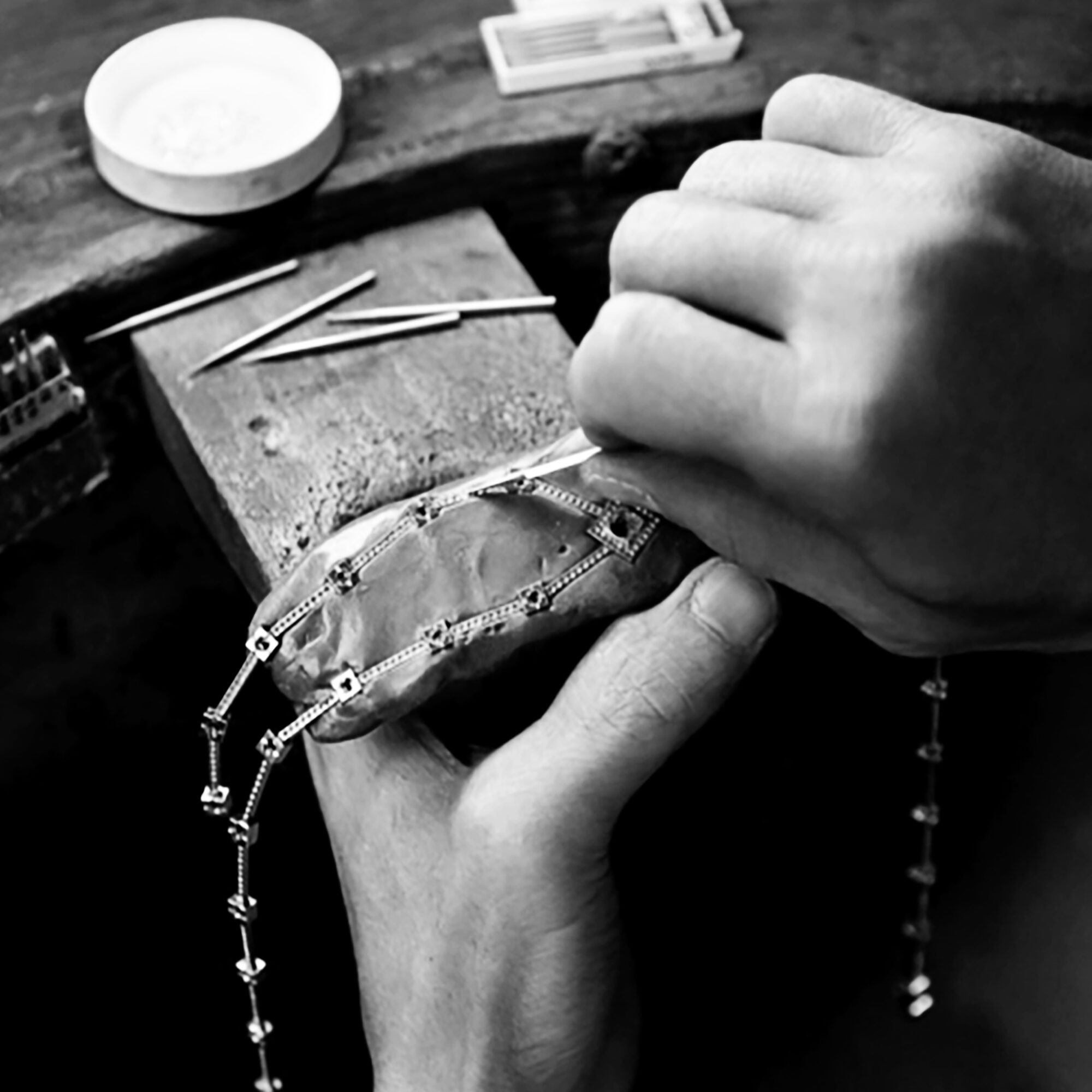 SETTING
During this step, the setter places the stones within the setting. The type of setting is selected in accordance with the jewel and shape of the stones and crafted to accurately reflect the final design. In addition to precision and finesse, the setter must also have an artistic and aesthetic sense to showcase the stones in their best light and facilitate the work of the jeweller.
Brigitte Ermel created her own setting, the Ermel setting, over 20 years ago. This setting is used on every piece in the Essentielle range and is exclusive to the Brigitte Ermel Paris brand. The setter hammers the metal studs before folding them over the stone and shaping them into diamonds to hold each of the four stones. This smooth and streamlined design is smooth to the touch and comfortable to wear.
---
POLISHING
Polishing takes place at several times during the manufacturing phase. A pre-polishing step occurs before the piece is assembled in the workshop and before the stone is placed in the setting.
Each subsequent step uses cotton thread to further polish the materials.
Once the stone is set, the final polishing step produces an unmatched level of luminosity that reveals the piece's true shine.